Join the growing number of companies  that realize massage helps relieve stress, prevent or treat injuries,and makes for a happy and productive work force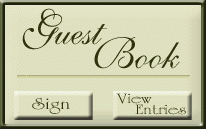 Giving a Massage has  

   never been this easy!!!

Getting a massage has

  never felt this good!!!!

Everyone likes to get massages, but most people don't enjoy giving them as much. Nukkles solves that problem once and for all. They are lightweight flexible, and become an extension of the palm of your hand ( as shown by moving hands above left).There is no way to describe how wonderful these really are.You simply have to try them for yourself. Do not lend them out because you might not get them back.





$12.00
      Nuzzles Pet Massager

Dogs,Cats, & Horses love to be massaged too. Just don't nuzzles your fish!

                                 $ 7.95